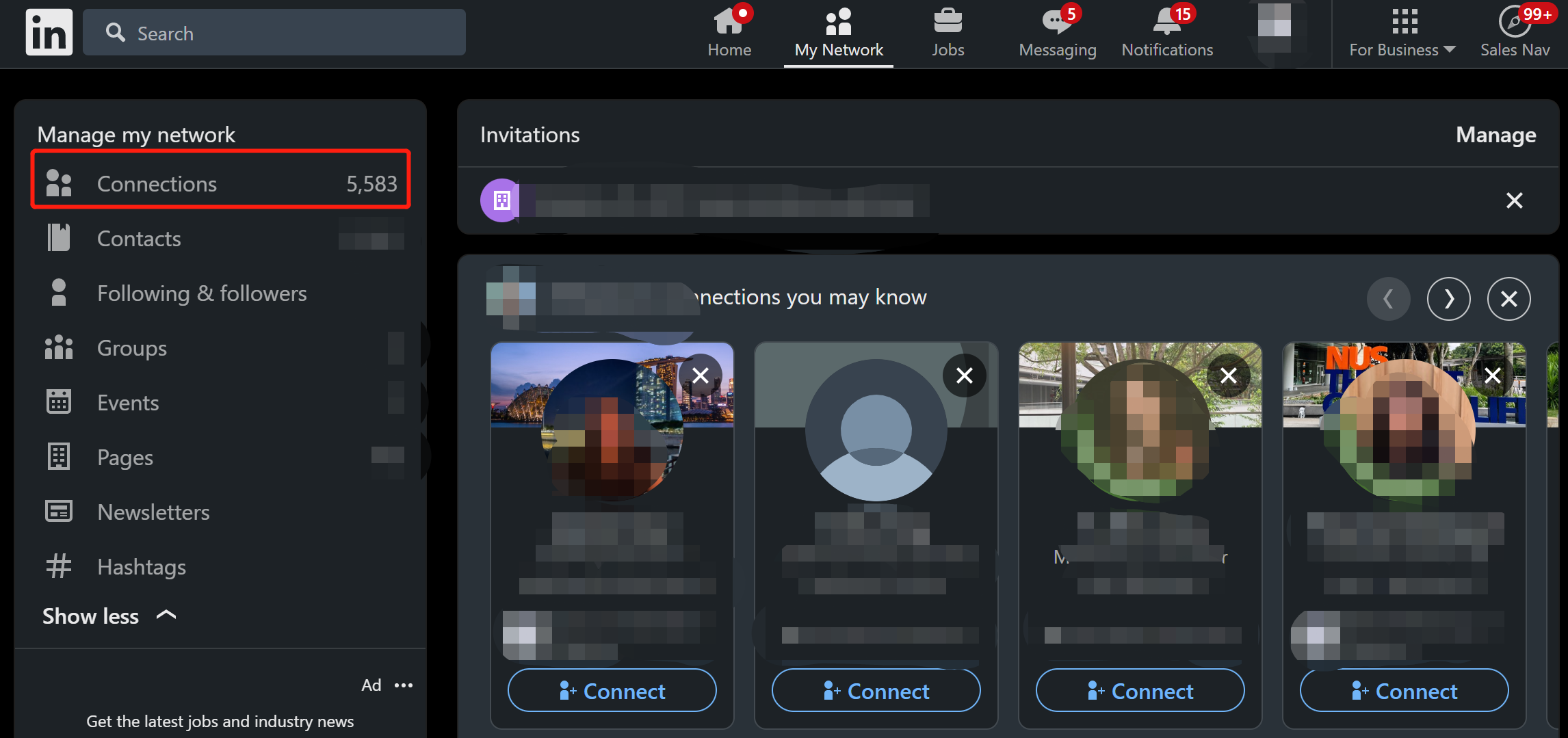 As a professional service provider or a business owner, you may find yourself asking, "Does the number of my LinkedIn connections really matter?" Simply put, yes. Having a robust network on LinkedIn brings multiple advantages that can propel your business forward. Here's why expanding your LinkedIn network should be on your priority list.
1.Expanded Reach and Visibility:
Every connection you make on LinkedIn increases your visibility. Each post, comment, or 'like' can appear on your connections' news feeds, expanding your reach. The more people you connect with, the more likely your name and brand will become recognizable to a broader audience.
2.Leveraging Second and Third-Degree Connections:
LinkedIn isn't just about your direct connections. It's about the power of extended networks. A larger first-degree network provides access to a much larger pool of second and third-degree connections, offering opportunities that might be otherwise unreachable.
3.Showcasing Your Expertise:
A larger network means a broader audience to showcase your expertise. By sharing valuable content, such as insights, articles, or industry news, you establish yourself as a thought leader, enhancing your credibility.
4.Access to Quality Leads:
More connections increase your likelihood of encountering quality leads. Amongst your network, there will be individuals or businesses that need the services you offer. Regular, valuable interaction with your network ensures you and your business remain at the forefront of their minds.
For Example:
Imagine you are an architect. By actively growing your LinkedIn network, you can connect with potential clients, contractors, interior designers, and real estate developers. These connections can provide opportunities such as partnerships, collaborations, client referrals, and valuable industry insights.
In Conclusion:
While the size of your LinkedIn network is important, remember that quality also matters. Building and maintaining meaningful relationships within your network is equally crucial. This combination of quantity and quality makes LinkedIn an invaluable tool for driving business growth.
At Agent Infinite, we specialize in LinkedIn solutions tailored for service providers and business owners. We can help you optimize your LinkedIn strategy to connect with the right people and effectively grow your business.